A FEW more days to polling in Sabah state election this Saturday, definitely it will be a focus not only to this state but the whole nation.
Its interesting to weigh how Barisan Nasional and friends will gain support this time around, the choice of picking the right parti to form the state government.
Many political leaders including BN chairman Datuk Seri Dr Ahmad Zahid Hamidi have gone to the ground in helping the campaign machinery led by Sabah BN chief Datuk Seri Bung Moktar Radin.
Local issues notably the weakness on the Warisan government in uplifting the people's economy was cited as the main reason as to why the people must 'change back' from the 'Change Sabah' slogan.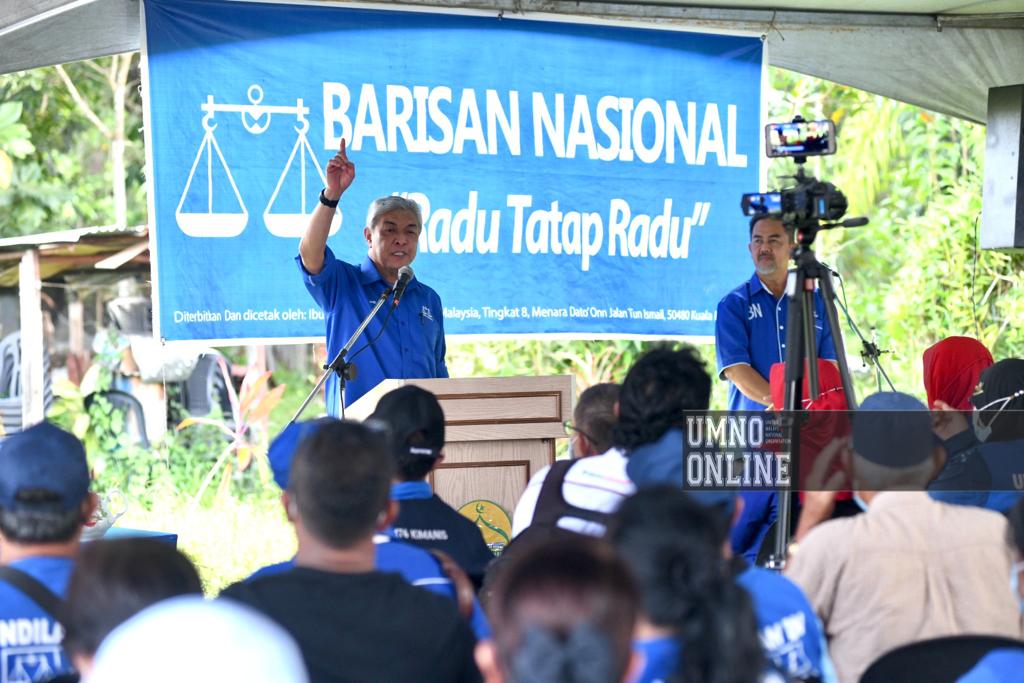 ''We see that the spirit runs high and extraordinary at State Assembly constituencies contested by BN. The slogan has changed. Under their rule, the slogan 'Change Sabah' didn't mean a thing as nothing improved… there was no progress but the people got poorer. PH (Pakatan Harapan) with their 100-day promise went to ashes… which led to their downfall after not even a term in power… the prayers of those who were oppressed was granted by God the Almighty.
''We don't want a manifesto and promises that cannot be implemented.
"Just look at how the Pan Borneo highway meant to improve connectivity between all towns in Sabah was put to a halt… it is for the rakyat because when they travel between cities, it will be faster and without toll… the value of property will go up, there will bring progress to the people and cities all arouond. God Willing, if BN wins, the project will resume and so are other infrastructural projects,' said Zahid.
That was among matters brought up by the BN chairman, and definitely it was an issue close to the people. Hence, the state election must act as a catalyst in effort to progress the state further.
Not only that. Zahid has been making rounds to most areas in Sabah in injecting zest to BN machinery workers prior to September 26 polling.
"Get the 'Jalinan Rakyat' approach going and put behind differences among us… most important is the difference of opinion among us. Yes… we embrace the indifferences because it has made Umno and BN so special and significant… that when a decision is arrived at, it gets uninamous support from all," he said in Kudat.
Zahid also touched on the autonomy accorded to Sabah BN and Umno, that it provides special provisions to the state's leaders in many things, especially in naming candidates for the election.
Whatever it is, the key to BN victory is unity among all components and their concerted effort in facing the Warisan government.