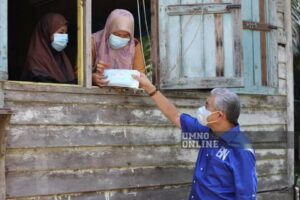 KUALA LUMPUR, June 28 – UMNO president Datuk Seri Dr Ahmad Zahid Hamidi expresses sympathy for owners, employees and mutawifs of tourism companies running the Haj and Umrah packages that have lost their income.
He added that some companies had closed their operations and had to pay unpaid leave to their staff, and it was understood that almost 500 thousand people including family members from the haj and umrah operators were involved.
"As far as we are aware of, the Saudi government has still not allowed the haj and umrah to be performed this year to avoid the life-threatening damage caused by the COVID-19 outbreak worldwide.
"I request that the government consider the provision of Supplementary Funds to these companies and their employees," he said in a Facebook post.
At the same time, Zahid also praised the government's efforts in implementing the stimulus package including helping local travel agency companies, especially pilgrims and pilgrims.
"In addition, I applaud the attitude expressed by some of the owners of the company and their staff who are beginning to turn to the local tourism industry and no less are starting to sell dates and other products from the Middle East to further their survival.
"May Allah SWT raise this COVID -19 outbreak immediately so that we can visit the house of Allah and his beloved Prophet Muhammad," he said.
ZAHID HAMIDI
UMNO President