THE biggest lesson from 2021 is that Malaysia is witnessing a significant increase in threats to its security.
The main causes are the Covid-19 pandemic and climate change. Both are non-traditional security threats which have become major threats to national security.
Not only are the number of casualties is significant, both are also plunging millions of people into poorer levels due to job losses, closure of educational opportunities and difficulties in developing businesses and entrepreneurship.
The affected feel no longer safe. Loss of sources of income, property, destruction of infrastructure as well as limited mobility due to strict health protocols, are all real threats to human safety.
All this demands a paradigm shift, in how we manage national security policy.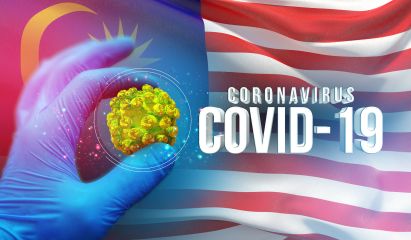 Modernization of security and defense assets alone will not be enough to address both of these threats. Moreover, just repairing the infrastructure facilities that were badly affected due to the unusual floods.
Malaysia needs aggressive action to address the causes of climate change. Prolonged droughts, deepening water crises, increasingly erratic rainy seasons, extraordinary floods as well as pollution on a mega scale will become a new norm if no radical action is taken.
Making the country carbon neutral by 2050 is an unrealistic target if there is no radical change in the way we manage forests, plan development, managing the rivers and most importantly, change people's lifestyles.
It is time for Malaysia to review its logging and forest management policies, stop the use of disposable plastics, make it mandatory for all new developments to shift to fully energy efficient technologies, and also target the full use of electric vehicles by 2035.
Our sustainability policy needs something that is really 'shaking'. Something truly extraordinary and double impact. Not something 'incremental' and reactive.
Telling the world that Malaysia is not affected by climate change is a very regrettable, untrue and dishonest statement of denial.
Malaysians need guarantees of human safety, through clear policies and concrete action. A government that cannot guarantee human security is the one does not understand the current and future needs of its people.
DATO SERI MOHAMAD HASAN
Deputy President