President's message in conjunction with Umno's 76th Anniversary:
Dear Umno members,
Those alleging that Umno is no longer relevant are making a big mistake. They were day dreaming by assuming the impossible.
Umno on the other hand is like a big tree that is waiting to bear more fruits.
Although it once seemed almost fallen down in a storm, its roots are so intact and strong. The lofty Umno tree remains firmly on the ground.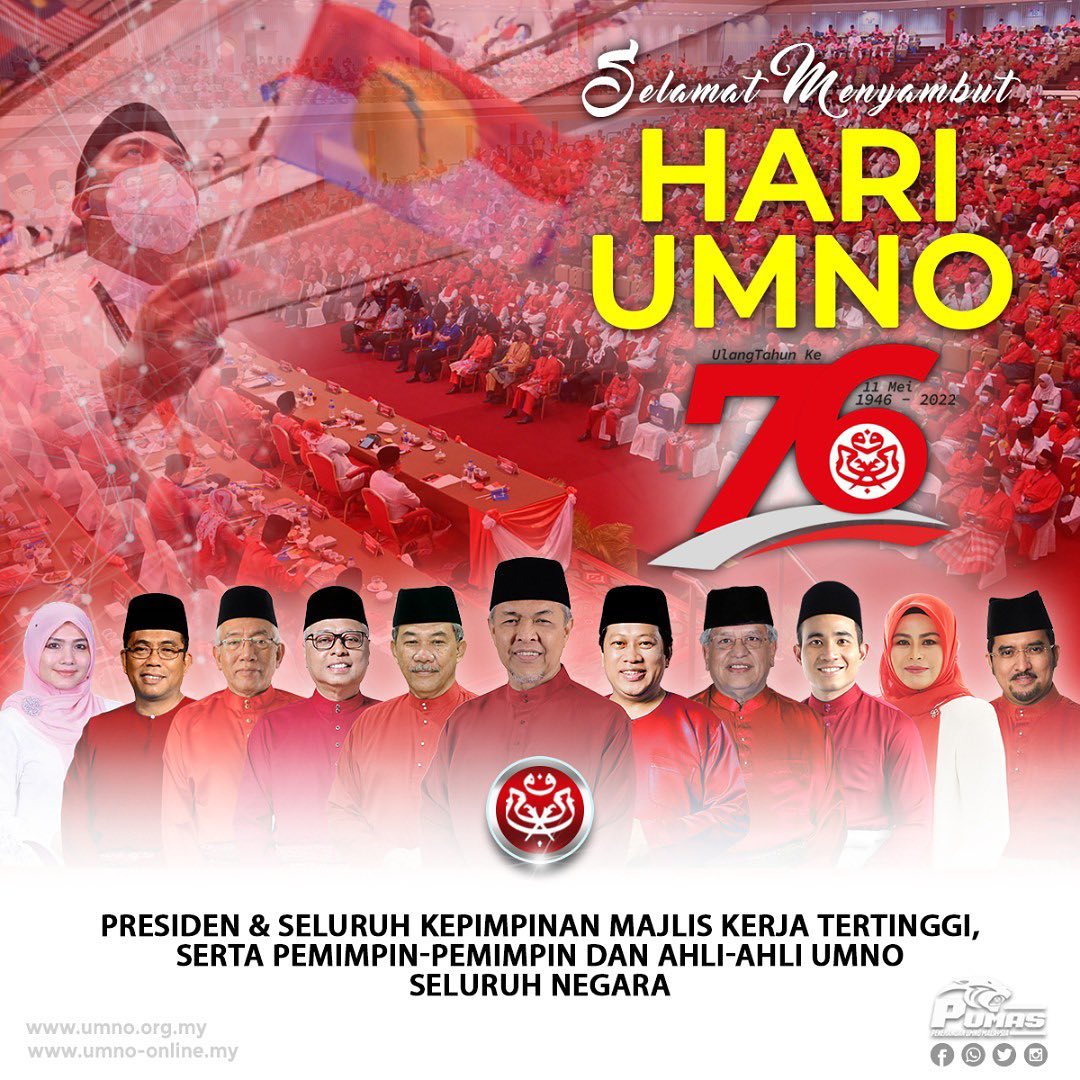 Dear friends.